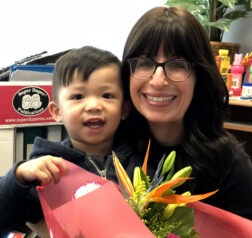 Shira Meltzer, R-SLP is a certified and licensed speech-language pathologist. She is the founder of True North Speech and has provided speech & language therapy services to children of all ages for over 20 years.
Shira graduated from Queens College with a bachelor's degree in speech pathology. She then earned a master's degree in speech/language pathology from Lehman College (NYC). After working in a preschool setting for several years, Shira entered private practice. In 2010 she opened City Speech Centre in Vancouver, BC, which grew into a thriving practice. In 2020, Shira founded True North Speech.
Shira speaks English and some Spanish. Her specialties include speech sound therapy, tongue/lip/jaw strengthening, and language therapy for children who have autism or other challenges.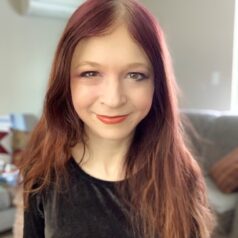 Angela McLellan is a Speech-Language Pathologist from Saskatoon, Saskatchewan. She obtained her master's degree from the University of Alberta and began her career in adult neuro-rehabilitation nearly a decade ago. Since 2016, Angela has been working primarily with preschool and school-aged children both online and in person. Angela knows her way around a computer and will make using technology to access services as smooth and comfortable as possible. Angela has expertise in language disorders, speech sound disorders, as well as motor speech disorders such as Childhood Apraxia of Speech. She has previously been trained in the Hanen method, specifically for young children with social/pragmatic disorders and Autism. As well, she has experience working with adults with Aphasia, and neurodegenerative conditions that affect communication. Angela is licensed to provide services in BC, AB and SK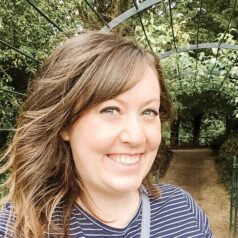 Samantha Garrett-Petts, RSLP
Samantha graduated with a Masters of Science degree in Speech-Language Pathology from the University of Alberta in 2014.  She has extensive experience treating adult clients, as she has been the sole acute SLP at Royal Inland Hospital since September 2014.  In November 2017 Samantha started a small private practice that has allowed her to continue to work with and maintain her skillset with pediatric clients. Samantha's wide skill set includes treating: Aphasia, Apraxia/Dyspraxia, Articulation, ASD, Cleft Lip or Palate, Cognitive Communication, Dementia, Dysarthria, Dysphagia, Feeding and swallowing, Fluency, Motor Speech Disorder, Pragmatics, Speech sound disorders, Strokes, Traumatic Brain Injury, & Voice
Born and raised in Kamloops, BC Samantha had the luxury of enjoying all the natural beauty that the Interior has to offer and made the choice to return to Kamloops when she started her professional career to continue to work with and provide care for those in Kamloops and the surrounding communities.  When not at work she enjoys walking along the River's trails with her basset hound Gladys, playing soccer in the summer, snowshoeing in the winter, and visiting with friends and family as much as possible in between.
Samantha Teters is a registered Speech-Language pathologist living in Langley, BC. She graduated from Western Washington University in Bellingham, WA in 2015 with a Master of Arts. She enjoys working with preschool and school-age children and has experience in supporting children with difficulties in their speech, language, fluency, early literacy, and social communication skills. She also enjoys continuing education opportunities and is alwayswanting to learn more in order to provide the best care possible for each child and their family.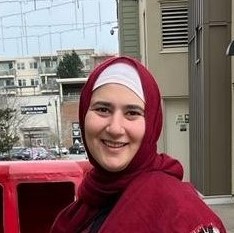 Roujan, pronounced row-jhan, graduated from the University of Alberta with a Master of Science in Speech Language Pathology (MSc RSLP). She has a broad range of experience with both child and adult clients. Roujan's area of expertise is treating speech and language disorders in post stroke, post brain injury and neurodegenerative disorders in adults. Roujan is a certified CAYAPartner and is able to support you in getting an Alternative and Augmentative Communication (AAC) device. Roujan also has experience with children with developmental language disorder, language delays, speech sound disorders (including articulation, phonological disorders, and childhood apraxia of speech), and ASD achieve their language and speech goals.