Bridging the Gap with Online Therapy Sessions
Living in rural British Columbia is not without its challenges, especially when it comes to accessing professional and affordable speech therapy services. Here at True North Speech we've provided dynamic speech therapy for BC children for almost 20 years. We believe that just because you don't have a speech therapy clinic nearby doesn't mean your child should lose out on much-needed language-building support.
As such, we've gone the extra mile to help create a friendly, relaxed environment where children can thrive. More importantly, we help kids and parents develop healthier, more positive relationships by opening up the lines of communication.BC children
Our in-depth, highly tailored services include
Good communication plays a key role in how we interact with those around us. And if your child is struggling to communicate effectively it can limit their early learning potential and long-term development. That's why Speech Language Pathologist (R-SLP) Shira Meltzer provides individualized therapy to help children develop their language skills while instilling confidence so they can flourish in and out of school.
Highly Experienced Private Tele-Therapy Practice

Wide Spectrum of Language and Treatment Needs
Every child has their own learning challenges and needs which is why we design each therapy plan to meet their direct treatment goals. In fact, we run the gamut of speech sound therapy to cover many specific needs, such as: articulation disorders, autism, motor planning difficulties, lisps, language delays, learning disabilities, processing difficulties, tongue/lip/jaw strengthening needs, and other communication disorders.

Seamless Learning with More Personalized Care
While traditional face-to-face speech language therapy still plays a wonderful role in the growth of young children, videoconferencing and online speech therapy is quickly on the rise. Studies show that student development, parent satisfaction, and a child's personal growth are equally consistent through both pathways, which means you should feel confident knowing that this is a path that can help your child succeed no matter where you live.
Shira Meltzer R-SLP is a certified and licensed speech-language pathologist who has provided speech and language therapy for children all over BC for almost 20 years. Holding a bachelor's degree in speech pathology from Queens College and a master's in speech/language pathology from Lehman College (NYC), she's passionate about helping young children, early learners, and students expand their communicative abilities.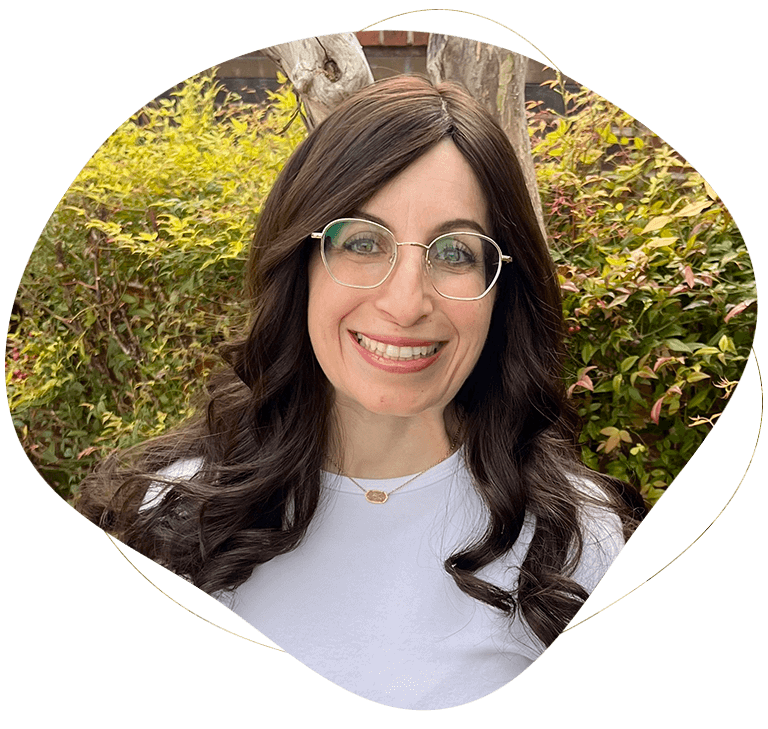 As a result of your hard work and dedication, you have changed our son's ability to communicate. He gradually found a voice for himself in his community and now has many more options for the future. You went beyond the requirements of your position and provided support and guidance as well as the specific instruction he needed. We thank you sincerely,

My son has been a client of Shira Meltzer since he was three years old. Our family is so grateful for the personal care and professionalism that has been shown to our son and all of us over the years. Having a child with a speech and language impairment is a game-changer, Shira has worked with passion to give our son the best help and tools possible to overcome and cope with his challenges. She is an advocate for children and has a real interest in their well-being both in her office and beyond. My son enjoys working with Shira and so do we. Shira is to be highly recommended!

Shira is so genuine and patient with my daughter. My daughter loves coming to see Shira. Shira is a wonderful resource for knowledge and advice. She never wastes our time and she is genuinely committed to our daughter's development.

There are people who have made a big difference in my life, and Shira is one of them. Just before I met Shira, my three year old son, Jack, was diagnosed with a language learning disorder. His painful struggle with language (expressive and receptive) was taking its toll on everyone in the family, especially poor Jack. Within months of seeing Shira, Jack was willing to socialize again, and his tantrums disappeared completely. As his trust with Shira grew, so did his willingness to communicate. Jack built up his vocabulary. He felt comfortable talking with Shira and others, even if he knew his words would "come out wrong." Receptively, he made huge gains. Gone were the days when I would say something to my son, only to be met with a vacant stare. Jack understood me now; I could have a conversation with him. He understood books that I read to him, asking appropriate questions when they were finished. Everyday tasks at our house became simpler, less of an exhausting event. Our home became happier, more normal. I can't say enough about Shira. She is very professional and has a huge heart.  Shira loves what she does and she works hard. She's always available for questions. Frankly, I don't know what we'd do without her. She feels like family. We're lucky to have her.

Shira, I wanted to let you know how grateful I am to have found you … You are patient and loving with Sam & most of all have been incredibly impactful. Sam adores you & I know that he will miss you very, very much. I've learned so much from you as well & will implement a lot of what you've done with Sam… Thank you, thank you, thank you. You will never know how much having you in Sam's life has meant to me & especially to him.

My son has been working with Shira for the past 5 years and he enjoys his visits very much. She is professional, caring, understanding of his complex needs, and makes his sessions lots of fun! His speech is consistently improving due to Shira's help. Thank you!!

Our son attended weekly speech therapy with Shira for over one year. Our son's therapy is challenging, in part, due to his multiple diagnoses. Shira Meltzer's innovative, fun and patient approach allowed our son's communication to improve and allowed our son to truly enjoy his speech sessions. The only reason that our son no longer attends therapy with Shira is that we moved away and Shira is now really missed. I have no hesitation in recommending Shira Meltzer as a speech therapist to anyone, including those with very challenging speech therapy needs.
Helping families all over BC
Consultation, Assessment, and Targeted Therapy
Open a Path to Confident Communication Starting Today.
Be it time, accessibility, or social distancing we want to assure you that our affordable speech therapy services in British Columbia can fit your schedule, your budget, and your child's short- and long-term communication goals. That's why Shira works with you directly to thoughtfully assess your child's needs and create a plan that helps them succeed.
As such, we'll walk you through the process to show you just how easy and straightforward speech therapy can be. All you'll need is a computer, laptop, or tablet with a webcam, an internet connection, and a willing learner just waiting to thrive!